Judges
Introducing our esteemed panel of judges
Meet the judges
We are very proud to welcome another diverse and high profile panel of judges for the Wales Legal Awards in 2020. Our judges are all peer-regarded experts in their field and also include representatives of Wales' regional legal communities, well-respected voices from the legal media, and those at cutting edge of the business of law in the UK.
Mel Bevan-Evans
President, Monmouthshire Incorporated Law Society
Mel Bevan-Evans, Solicitor, is currently President of Monmouthshire Incorporated Law Society, having just been re-elected for a Second Year. Mel is also President of the Association of South West Law Societies. Mel runs her own law firm, Bevan-Evans & Capehorn. Prior to founding her own firm, Mel trained at Geldards in Cardiff and, subsequently, Clarke Willmott in Bristol. Mel has vast experience in many areas of the law and specialises predominantly in family/divorce matters, as well as litigation and conveyancing.
Sarah Castle
Head of Legal, Yolk Recruitment
Sarah Castle is the Head of Legal at Yolk, managing a team of legal recruiters and ensuring Yolk are the go to agency for all legal professionals in Wales and the South West. After completing the LLB and LPC in Cardiff, Sarah started her career as a Paralegal for Hugh James whilst volunteering at the Cardiff and South East Wales Junior Lawyers Division. Having gained hands-on experience in the industry, Sarah turned her skills to the world of legal recruitment, starting out as a junior legal recruitment consultant in 2014, and then quickly climbed the ranks to head up the division three years later. As the Head of Legal, Sarah manages a team of dedicated consultants, offering clients and candidates consultative services and finding them the missing piece for their business, or the next step in their career.
Anne-Louise Ferguson MBE
Director, NWSSP Legal & Risk Services
Anne-Louise began her legal career in Manchester before heading to Wales via London (where she represented doctors and dentists in clinical negligence and disciplinary matters). In 2012, Anne-Louise became Director of the Welsh Risk Pool Services allowing better integration of the claims and risk management processes. Anne-Louise also seized the opportunity to continue to expand the scope of work offered to the health service in order to provide a comprehensive, cost effective in house legal service for NHS Wales. Anne-Louise is a Past President of Cardiff & District Law Society and a Council member. She was Highly Commended for Solicitor of the Year (In-House) at the Law Society Excellence Awards in 2019, a few months after being appointed a Member of the British Empire.
Ellen Fraser
Legal Director, Great Point Media
Ellen qualified as a barrister in July 2000 and later as a solicitor and was previously at a leading media investment boutique in London as senior counsel. Ellen is now Legal Director at Great Point Media where she specialises in advising content producers and financiers on all matters relating to the development, production and exploitation of films and television programmes including on productions such as the forthcoming Hollywood film Greenland, and various productions for UK broadcasters and small independent Welsh film projects such as Gwen and Gwledd.
Amandeep Gill
Senior Editor, Thomson Reuters
Amandeep Gill is a Senior Editor at Thomson Reuters (Practical Law) having previously practised family law in London as a solicitor, mediator, collaborative lawyer and Resolution accredited specialist. As a practitioner, she led and worked on several reported cases at Court of Appeal and High Court level including Al-Khatib v Masry [2004] EWCA Civ 1353, Philips v Peace (No. 2) [2004] EWHC 3180 (Fam) and Re L (Residence Jurisdiction) [2006] EWHC 3374 (Fam). Her articles appeared in the legal press and Amandeep was regularly interviewed and quoted in the media (live television, DVD, print and online). She has worked in legal publishing since 2010, initially for Jordan Publishing before joining Thomson Reuters. Amandeep has a particular interest in legal professional training and is a member of Resolution's training and learning committee.
Dafydd Griffiths
Barrister, 29 Bedford Row
Dafydd Griffiths is a child care practitioner with extensive expertise in all areas of both private and public law. Dafydd originally started his career at 7 Bedford Row as a Common law Barrister. Dafydd has appeared at all levels of court (save the Supreme Court) and has been involved and appeared in a number of appeals to the Court of Appeal. Dafydd was shortlisted for Family and Children Junior of the Year - Legal 500 UK Awards (2018) & Family and Children Junior of the Year - Legal 500 UK Awards (2019). Dafydd has also recently worked on the IICSA and is also a 'ranked' junior barrister in chambers and partners and is on the 'Leading Junior' list for the Legal 500.
John Hyde
Deputy News Editor, Law Society Gazette
John Hyde is the Deputy News Editor for the leading legal publication in the country, the Law Society Gazette. Previously a local newspaper reporter in Essex and East London, he joined the Gazette in 2011 when it was seeking to introduce a new focus on breaking news stories and being a commercial competitor in the legal news market. John has developed a specialism in reporting on regulation, costs and personal injury, and also writes a regular blog which is frequently the most popular commentary on the Gazette site. He is known for breaking stories first about the sector, holding authorities to account through his reporting, and seeking to portray the legal profession in a different light to that put forward by the national media. He is a frequent and respected user of social media and has a following of almost 15,000 on Twitter.
Professor Dylan Jones-Evans OBE
Assistant Pro-Vice Chancellor (Enterprise), USW
Professor Dylan Jones-Evans OBE is the Assistant Pro-Vice Chancellor (Enterprise) at the University of South Wales, and has been championing entrepreneurship in Wales for 25 years. As well as being the founder of the Wales Fast Growth 50 Awards and the Wales Start-Up Awards, he has a weekly business column in both the Daily Post and the Western Mail and sits on the boards of Town Square Spaces and the homeless charity Fabric Foundation. Dylan is a Co-Founder of the Wales Legal Awards.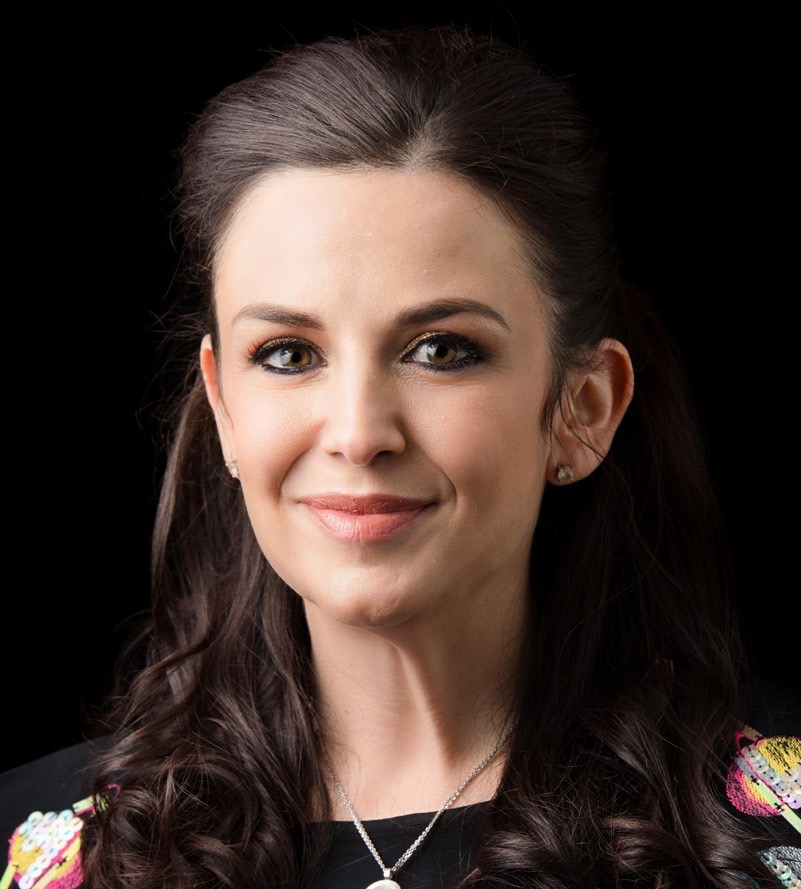 Charlotte Leyshon
Owner / Director, Lux Family Law
Charlotte is the co-founder of Wales Legal Awards. Charlotte is also the Director and owner of boutique family law practice, Lux Family Law and is recognised as one of the leading family law professionals in South Wales. Charlotte has specialised in private family law since 2003. She practised family law at the highest level in London, acting for celebrities, entrepreneurs and high profile commercial professionals until returning to South Wales in 2013, where she joined Hugh James. She quickly became Head of Family Law in the firm and recognised as a market leader. In January 2018 she launched Lux Family Law which has quickly established itself as one of the leading family law practices in South Wales. Charlotte was appointed to the Board of Cardiff Business Club in 2016.
Matthew Phipps
Head of England & Wales Licensing Team, TLT Solicitors LLP
Matthew is head of TLT's England & Wales Licensing team. The team is recognised as a leading national licensing practice. Matthew is a trustee (and companion) of the British Institute of Inn keeping, legal officer for the Welsh region of the Institute of Licensing and former secretary to the All Party Welsh Assembly Food and Drink group. The team act for substantial estates, pub companies, hotels, music festivals, restaurants, retailers, developers and other leisure operators, as well as local authorities. Matthew is a regular speaker at national licensing conferences and has presented at the annual national Institute of Licensing Conference, as well as numerous other events, to local authority officers and other key stakeholders, for many years.
Caron Rockey
Vice-President, Cardiff & District Law Society
Caron Rockey has been a Director/Partner of Martyn Prowel Solicitors since 2000 and qualified as a solicitor in 1992. She represents clients across a range of civil work to include dispute resolution, personal injury, medical negligence and probate disputes, acting for both Claimants and Defendants, businesses and individuals. Caron was shortlisted for the Woman Lawyer of the Year Award at the Law Society Excellence Awards in 2015. In 2019 she was a Judge for the Cardiff Life Awards. She is currently Vice President of the Cardiff and District Law Society but will be President at the end of May 2020.
David Singh
President, Swansea & District Law Society
David Singh is barrister at Angel Chambers in Swansea, specialising in Crime. He was previously a solicitor for over 20 years. Prior to that, David worked for Deloitte Touche Ross Chartered accountants. In 2014 he was appointed as an Associate Ombudsman at the Financial Ombudsman Service. David has previously acted as an assessor at Swansea University for a number of its Professional skills courses for lawyers, including assessing candidates for the Higher Rights qualification. He is the President of Swansea and District Law Society.
Jemma Slavin
Managing Partner, Stowe Family Law
Jemma is a highly respected practitioner who specialises in family law with expertise in complex high-net-worth cases and children's law, often with an international element. Jemma is renowned for her brilliant strategic approach and holistic, bespoke client service. She has acted in cases at all levels up to the Court of Appeal.
Alys Carlton
Executive Coach and Mentor
Alys is an executive coach and mentor, working in the main with professionals and business owners. Prior to this, she was a corporate solicitor for 18 years, the first 12 of which she spent at Allen & Overy in a range of fee-earning and management roles. More recently, she was a partner at Capital Law, where she helped lead the business through a period of significant growth. She was identified as a leading individual in the Legal 500 2020, the only female corporate lawyer in Wales to make the cut.
"Yolk is thrilled to be a part of the Wales Legal Awards again this year to celebrate and highlight the exceptional talent we have in Wales." - Sarah Castle, Yolk Recruitment - Headline Sponsor of the Wales Legal Awards 2020.